Focus on the purpose of your trip, we take care of the rest
Hiring a business jet, (or a helicopter) is undoubtedly the best way to optimize your time when traveling. Whether you are a corporate executive, a top-level sports team leader, or a representative of a government organization, you essentially design your business trips with efficiency in mind. On a weekend with family or friends, you also want to make the most of your free time. For many reasons, you have considered experiencing the ease and the comfort of travel solutions involving private jet charter.
Offering you the best jet charter experience at the best price
Skylark Aviation Expert was founded as an air transport consultancy firm. Entrusting us with your business jet rental projects is the guarantee that all technical, logistical, or administrative aspects will be fully addressed and monitored. At Skylark Aviation Expert, we assign you a dedicated private jet account manager whose mission will be to manage the key elements of your aircraft charter project and to inform you of what is important for you to know. As such, and subject to credit card payment, a dedicated charter flight can be arranged for you within a few hours.
We understand that your expectations for a business jet flight are high and they require extremely specific customized solutions. To achieve this, we recommend you provide us with as much information as possible about your needs: place of origin, place of destination, agenda flexibility, itinerary variants, number of passengers…
How to get the best of business jet rental
Whatever your priorities are, our goal is for you to enjoy the benefits of our attention to details. All your requirements and constraints will be addressed as if they were ours:
Safety is our top priority. All the business aircraft operators (airplanes or helicopters) that we offer are subject to technical and operational approval by the Swiss, European, or American civil aviation authorities. They are exclusively commercial air carriers authorized for public passenger transportation. In certain cases, and especially for flights operating in specific geographical areas of the world, we may offer you light aircraft powered by a single engine or with a single pilot crew. We would then discuss together the various benefits of these types of operations.
The quintessence of custom-made. From two-seat light aircraft to the long-haul "head-of-state" large jets equipped with bedrooms and a shower for 100 VIPs, we have referenced first-tier suppliers which operate a wide range of business aircraft types (more than 130) so that each of your needs can be met by the most suitable aircraft.
Optimize your itinerary by arranging a private jet flight that perfectly adapts to your plans. Your private jet can take you directly from where you are to where you need to be, at the time that fits you the most, with the flexibility you require (leave earlier or later, add passengers, delete or add a leg, cancel a stopover, etc.).

If you charter an aircraft, be sure to select the right type.

We make sure that you take-off and land as close as possible from where you need to be. Executive aircraft and business jets can operate from hundreds of airports and airfields around the world. They can be conveniently located or offer a less congested road access.

Save time on the ground

too by avoiding unnecessary queues and downtime; we make sure that when you charter an aircraft your flight is handled by a dedicated terminal, guaranteeing you fast and simple ground procedures. All you have to do is show up 10 minutes before your scheduled time of departure. On smaller airfields, only 5 minutes is enough. If you advise us before you leave for the airport, we can optimize your flight departure even further.
Save time on the ground too by avoiding unnecessary queues and downtime; we make sure your private flight is handled through a dedicated airport facility (referred to as FBO for "Fixed Based Operator") allowing you fast and efficient ground procedures. All you must do is to report at the airport 15 minutes before your scheduled time of departure. On smaller airfields, 10 minutes are enough. If you advise us before heading to the airport, we can even optimize the time of your take-off even further.
Once on board your private jet, we will do our absolute utmost to meet your expectations and offer you the most comfortable and pleasant experience
At Skylark Aviation Expert, we assign you a consultant who will become your dedicated account manager. From negotiation of contractual terms that will protect your interests to the on-board service selection, our business jet charter expert and his team are available 24 hours a day, 7 days a week to assist you all the way.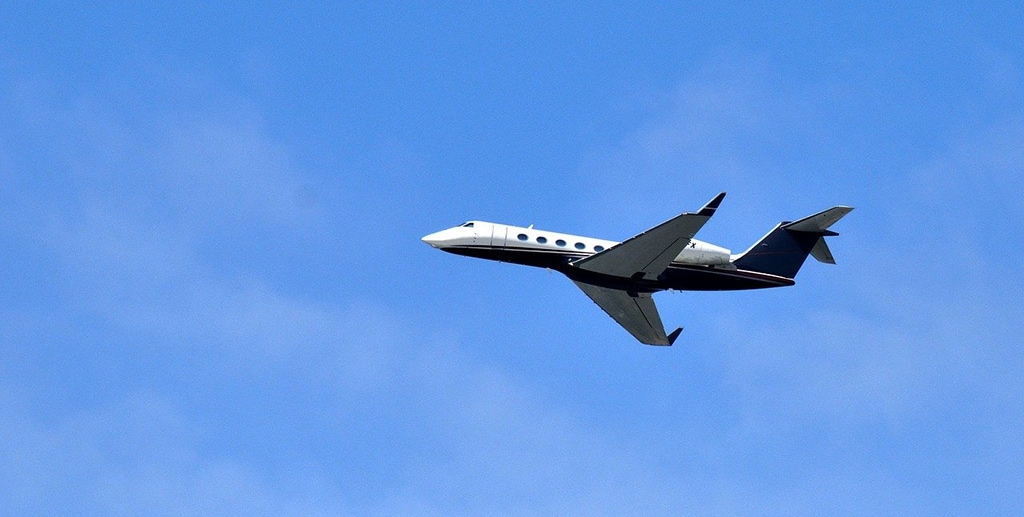 Our commitment to meeting your highest expectations
Because so many different parameters must be taken into consideration, because each business jet rental is different, arranging the perfect and most suitable private jet flight is complex and requires that the utmost attention must be paid to every detail. Thus, the skills of an aircraft charter specialist are essential.
Thanks to their academic background, experience and internal training, Skylark Aviation Expert consultants are specialized in managing projects involving private aircraft. Their extensive experience in business aviation allows them to anticipate the needs of their clients (in addition to a prior and imperative need for a very precise statement of your expectations) and to anticipate situations that could potentially disrupt the smooth running of operations.
Trusting their professionalism will be you best guarantee of serenity throughout your trip.
The benefits of
our customer proposal
Your dedicated account manager is an air charter broker, expert in business aircraft rental and jet chartering
Our teams are available 24 hours a day, 365 days a year
Offer of any type of business jet, private aircraft, VIP airliner and wide-bodies optimizing your charter flight to your expectation
Access to the entire fleet of private jet aircraft, not just a few types
Access to all kinds of special aircraft: large groups, equipped with beds, ambulance aircraft…
We only offer you certified and established carriers
Technical and financial audit of the proposed aircraft operators and support in case of operational contingencies
Independence from aircraft operators allowing the best selection, based only upon to your needs
Proposal of a tailor-made flight solution allowing the carriage of animals on board, the transport of art objects…
AND
Negotiated prices and excellent value for money thanks to the tendering process of aircraft operators
Opportunity to fly at reduced rates on all our empty flights and those available on the market
No commitment beyond the mission you entrust to us, no hidden costs or post-billing
Last-minute departures are possible within a few hours (sometimes less) after confirmation of your special flight