Private Jet Travel… A Productivity Tool That Is Accessible
Have you ever considered reporting at the airport just 10 minutes before the scheduled time of departure of your flight and still, be greeted with a big smile?
Have you ever thought that it may be possible to avoid airport endless corridors, long lines to go through security or reach your seat on-board?
Have you ever considered that the aircraft you fly could directly taxi to the active runway and be flying on its way just 5 minutes later?
Have you ever thought that there might other routes, other airports or airfields, another way of travel that the ones you usually use?
For your next business trip with your team, why don't you consider arranging a private jet charter? Why don't you try to transform an exhausting 3-day journey into an efficient day roundtrip that allows you to conduct as many important meetings with less stress, less wasted time, less hassle…
And yet, executive aircraft charter has a cost, it is also and above all a smart travel solution that often turns out to be more profitable than designing your itinerary around scheduled transport services.
Let's focus on all the benefits that make hiring a private jet far from being madness…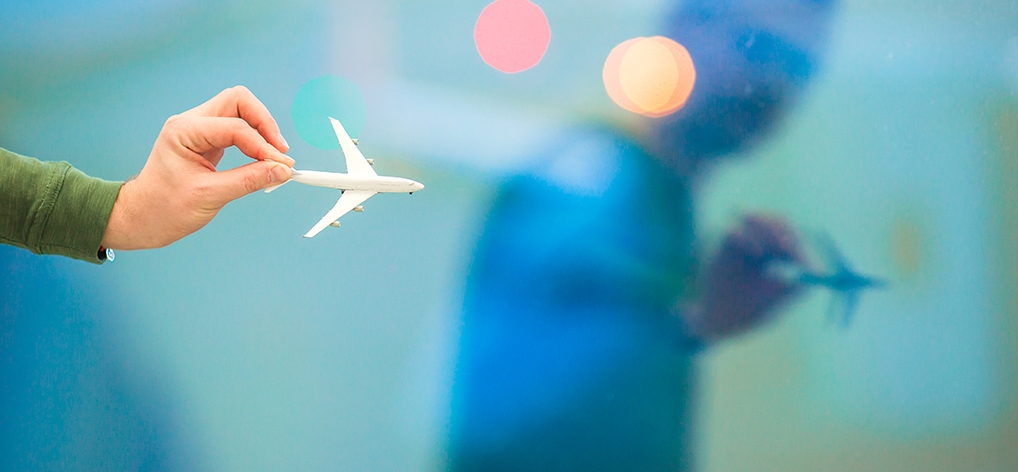 An outstanding optimization of your time
The flexibility in terms of routes, schedules, number of passengers, etc. that characterizes business aviation undoubtedly represents the main strength of your travel experience. The days when passengers were asked to report 4 hours before the departure of their flights are over, but still, safety inspection and health measures are becoming more and more stringent. And what about customs formalities or baggage claim? Are they just meant to test our ability to be patient?
These constraints disappear with on-demand aviation since it offers:
Direct, non-stop flights
Access to airports or airfields, close to your home, your office and your destination,
Access to secondary airports, less congested than international hubs,
Efficient airport transit via special business aviation terminals, designed for efficiency,
Simplified security, border crossing, and customs procedures,
These assets allow you to:
Set a flight plan that suits your agenda and not the other way around,
Spare your time and energy,
Offset spending on ground transfers, hotels, restaurants…
TO take-off just 15 minutes after you get to the airport,
This preciously saved time, whether it is made professionally productive or used for rest, is always beneficial to the aficionados of private jet travel. Since it is commonly accepted that "time is money", the saved time is a real financial gain.
Optimized safety and security
Simplified ground procedures do not mean that safety is jeopardized. Quite the contrary, thanks to the use of private terminals, the teams in charge of passenger screening are dedicated to your group and their work is much more efficient. Traveling by private plane is also, in some parts of the world, the best guarantee against the risk of kidnapping.
The business aviation sector also stands out for its level of excellence in terms of flight safety. The unique nature of this business of customized on-demand flights requires a high level of adaptability and a broad spectrum of knowledge, as opposed to the routine of regular flights. All business aviation agents are hired with the utmost care and according to the strictest criteria. They must have proven experience, recognized in air transport, in positions of responsibility.
"Custom-made" charter flights
Once onboard, you can conduct a meeting with your colleagues, benefit from the privacy of the cabin to conclude a confidential negotiation, but also depart and land from any accessible aerodrome. Many are not known because they are not served with scheduled flights. Business aviation DNA is to comply with all their client's requirements thus guaranteeing serenity and optimum productivity.
The ability to land as close as possible to one's final destination is a major advantage. For instance, Europe has ten times as many airports/airfields accessible to private aviation as those served by scheduled flights (3,000 for the former, compared to 300 for the latter). In addition to the time factor already mentioned, substantial savings in transfers by other means of transportation are also achieved.
Enhanced privacy protection
Thanks to its higher classes of service, scheduled air transport offers good standards of comfort. However, it does not guarantee its customers a high level of privacy protection. The logistics chain for private flight travel is designed around discretion and confidentiality. Itineraries and travel details remain confidential, privacy is respected, and the purpose of your trip is protected at all times.
The ultimate level of comfort
Along with adapted engine propulsion, the wings are designed from the beginning to reach cruising altitudes that are above the ones used by other aircraft. This has several advantages, including not being restricted to the choice of the most frequently used air routes. To compensate for these higher flight altitudes, the pressurization systems are much more powerful and allow passengers to arrive in better shape than if they had flown on a commercial airliner. The fuselage is also designed with passenger comfort in mind. The height, the width, the length of the cabin, the shape of the ceilings, the walls, the toilets are designed around the passenger experience and only then is the fuselage drawn to accommodate such a cabin. In the same way, particular attention is paid to the choice of seats, their comfort, how they can be transformed into a bed, but also to the selection of fabrics, decorative elements, and amenities: individual screens offering a wide choice of contents, wireless internet access, satellite telephone, espresso machine…
Everything is planned to offer you the tools you need to optimize the time spent on board: working alone or with your team, relaxing or resting.
Costs that can be perfectly controlled.
It's important to break with preconceived notions about pricing: chartering a plane is no longer the exclusive right of the ultra-rich! And in some cases, it can even be much more cost-effective than traveling on commercial flights.
The efficiency of the trip, saving time and avoiding unnecessary fatigue are among the benefits offered by on-demand aviation. These are quantifiable and palpable financial gains. Using business aviation also allows significant savings to be made over a whole trip by drastically reducing additional expenses, such as hotel nights, meals, ground transfers… It is worth remembering that the numerous breakdowns or a complex trip increases the risk of increasing the initial budget in the event of mishaps or exogenous events (strikes, weather conditions, etc.).
The first and foremost reason to rent a private plane is to ensure maximum productivity and control of your budget. Private aviation is becoming more and more popular and proposes a wide range of new commercial offers:
"Low-cost" private flights. This type of offer is offered by some operators specializing in flights across the Atlantic, which combine similar needs and demands to design a tailor-made flight. Sharing the aircraft's capacity makes it possible to reduce the cost for each passenger. In Europe, Skylark Aviation Expert offers this type of service. Please contact us for more information.
Empty Legs flight. It is a question of buying back, at a lower cost, an empty trip (outbound or inbound) that an aircraft has planned to make in order to pick up another customer or after having dropped him off at his/her destination. Because this "positioning" flight is already planned and is now also useful for a second customer, the total flight cost is shared.
Flight sharing. The operation consists of pooling the capacity available on a private flight and offering passengers the possibility of accessing seats left free on confirmed charter flights.
Renting a private aircraft is above all about rationalizing and optimizing your travel, offering yourself an unforgettable experience, while allowing you to spend – most of the timeless than a traditional itinerary involving commercial flights, hotels, ground transfer…