Repatriation flights
Skylark Aviation Expert has extensive experience in chartering repatriation aircraft worldwide on behalf of various organizations such as governments, state agencies and other large corporations. One of its main missions is to provide rapid transport of people in situations where travel is limited or unavailable, such as natural disasters, pandemics, political uncertainty, medical evacuations, industrial accidents, etc.
At the peak of the Covid-19 pandemic, many families found themselves opting for private charters as repatriation flights to reach their respective countries safely. These evacuation flights were a major contribution to restoring hope and proved to be an excellent way to circumvent the constraints of the health crisis.
To ensure that these repatriation flights are carried out, charter companies such as Skylark Aviation Expert work closely with many embassies and local administrations.
The excellent flexibility of our tailor-made charter service and the wide range of wide-body, medium-body, cargo and helicopter aircraft available to us explain why many embassies have chosen our private jet charter services to assist their nationals.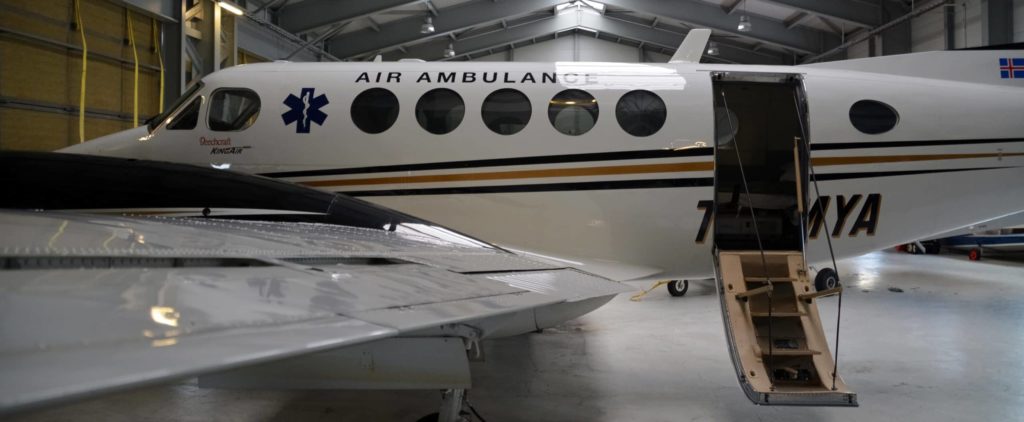 Why are private charters the best solution for a repatriation flight?
There is no doubt that charters are more flexible in emergency situations requiring a repatriation flight. Here are some reasons why choosing private charters is the right solution in such circumstances: 
Safety guarantee
In addition to efficiency and comfort, Skylark Aviation Expert ensures that flight safety is always a priority by checking the certifications, labels and standards implemented by its airline partners. All aircraft offered meet the strictest safety standards. Compliance with these measures is regularly and rigorously checked by aviation authorities such as the French Civil Aviation Authority (DGAC) or the Federal Office of Civil Aviation in Switzerland (FOCA).
For flights within Europe, Skylark Aviation Expert works exclusively with European carriers certified to the standards of the European Aviation Safety Agency. EASA is an agency with supranational authority in the EU and also in other countries in the region, including Switzerland. Thus, carriers meet the standards that are considered the most demanding in the world in terms of certification, airworthiness and maintenance monitoring, quality of flight operations, recruitment and training of flight personnel, etc.
In addition to this, we strive to offer aircraft that benefit from the IOSA operational safety label. This audit programme initiated by IATA is an internationally recognised and accepted assessment system designed to evaluate the operational management and control systems of airlines.
Customised service and flexibility
With its large network of professionals, Skylark Aviation Expert has a large fleet of aircraft of different sizes, speeds and technological developments, depending on the needs.
This wide range of aircraft with very complementary performances makes the islands, valleys, forests, deserts and the most remote airports of the planet accessible.
Our 24/7 charter team enables clients to obtain tailor-made repatriation charters. The high degree of flexibility allows customers to decide on departure time, date and capacity.
The excellent flexibility makes it easy to reschedule the repatriation flight. Charter flights can be changed at the last minute. In times of crisis, when unforeseen events multiply, a high degree of adaptability of repatriation flights is in demand.
Skylark Aviation Expert's charter team ensures that an immediate and efficient solution is put in place in all circumstances, so that every passenger can be returned home with peace of mind.
Time saving
A repatriation charter flight is not only very comfortable, but it also saves time.  For example, travel procedures such as immigration, customs and boarding can be completed within minutes.
Thanks to its great flexibility and adaptability, tailor-made direct flights can easily be arranged, even from the most remote airports in the world. Even at the last minute.
The speed and efficiency of the chartered aircraft allow large numbers of people to be evacuated in a short time. This is particularly relevant in remote areas with insufficient road and rail infrastructure.
Thanks to the charter team, repatriation by charter flight can be carried out quickly and without tedious procedures. Within a few hours, everything can be arranged, and travellers can rearrange their flight to suit their specific needs.
In today's uncertain times, the agility of the aircraft charter solutions we offer is therefore a decisive advantage for your travel arrangements.
Comfort
Particularly in times of crisis, the repatriation situation is extremely stressful for the people involved. To alleviate these unpleasant factors, repatriation by air is a fast, reliable and safe solution. The aircraft and crews used offer passengers the greatest possible comfort. By chartering a plane, passengers travel in comfort and arrive at their destination quickly and safely.
How do I book a repatriation flight?
With a 24-hour support team, it's easy to charter a flight at the last minute, as our team takes care of all the procedures and requirements prior to travel.
This gives passengers peace of mind when returning to their country in the event of a crisis. In order for our charter team to organise a smooth repatriation flight, it is useful to have as much information as possible, including:
The nationalities of all travellers, passport and visa requirements for each repatriation flight.
The patient's medical report, contact details of the treating doctor or hospital, contact details of the receiving hospital or doctor in case of a medical flight.
Cargo size and weight and details of each cargo for emergency cargo flights.
Conclusion
In unstable circumstances such as civil unrest, emerging war situations, environmental disasters or travel disruptions, chartering a repatriation flight is often the best option for leaving a risk area quickly and safely. By having the expertise and skills to coordinate the evacuation of risk areas, passengers are safely repatriated. The use of private charter flights as repatriation flights certainly brings hope and great relief to all those who are stranded in foreign countries in an emergency.
---
Reasons to choose a private charter from Skylark Aviation Expert
As a leading provider of private charter services, there are many reasons why Skylark Aviation Expert is the right choice when repatriation flights are required
Support / Assistance Team: A dedicated charter team is available 24 hours a day to provide any type of support.
Large capacity: Skylark Aviation Expert can arrange flights for large numbers of people. This is essential for repatriation flights where time is of the essence to get as many passengers on board as possible so that they can return to their respective countries as quickly as possible.
Fleet: Depending on the size of your group and your route, Skylark Aviation Expert gives you access to a large fleet of aircraft of different sizes, speeds, performance and technological advances.
Accessibility: With access to many destinations, Skylark Aviation Expert can reach the four corners of the world on short notice for any type of emergency.
Expertise: Operating for many years, Skylark Aviation Expert has built up a unique expertise in chartering and leasing aircraft for a wide variety of clients with very diverse needs.
Innovation: Since its creation, Skylark Aviation Expert has made it a point of honour to offer only the best to its passengers. In order to maintain this standard of quality, we are always at the forefront of technological progress in the tools we use.
Reputation: Many organizations have already used Skylark Aviation Expert's custom aircraft charter services.  These include renowned insurance companies, sports clubs, industry and NGOs.