The beginnings of Skylark Aviation Expert
Extract from an interview given by Benjamin Sinclair, founder of Skylark Aviation Expert
Let's start with your academic and professional background…
My first diploma was a Professional Pilot Licence obtained in 2001. The 9/11 events deeply disrupted the air transportation industry and jeopardized my short-term perspective of getting a job as an airline pilot. This period also made me realize that my highly specialized training did not open any other door for me than the cockpit. So I decided to pursue a training program in economics and management. I graduated with a Master's degree in entrepreneurship at ESCP Europe. After graduation, I elaborated several business plans in order to develop innovative concepts in aviation. My first company was founded in 2007, it was specialized in the purchasing / selling of aircrafts in partnership with an aircraft maintenance workshop. Since then, I carried out several entrepreneurial projects until the creation of Skylark Aviation Expert in 2018.
How and why did you first create Skylark Aviation Expert?
From my previous responsibilities, I have developed a network of leading aviation professionals and a portfolio of airline users who are looking for very specific, tailor-made solutions. The desire to satisfy their individual needs was the reason for creating Skylark Aviation Expert. Our mission as a company is to provide consulting solutions that meet the complex needs of these two categories of customers. This often involves introducing them to each other. It creates a virtuous circle that benefits everyone, including our employees. The challenge arising from the complexity of the assignments they are entrusted with is ideal for promoting and developing their expertise and skills.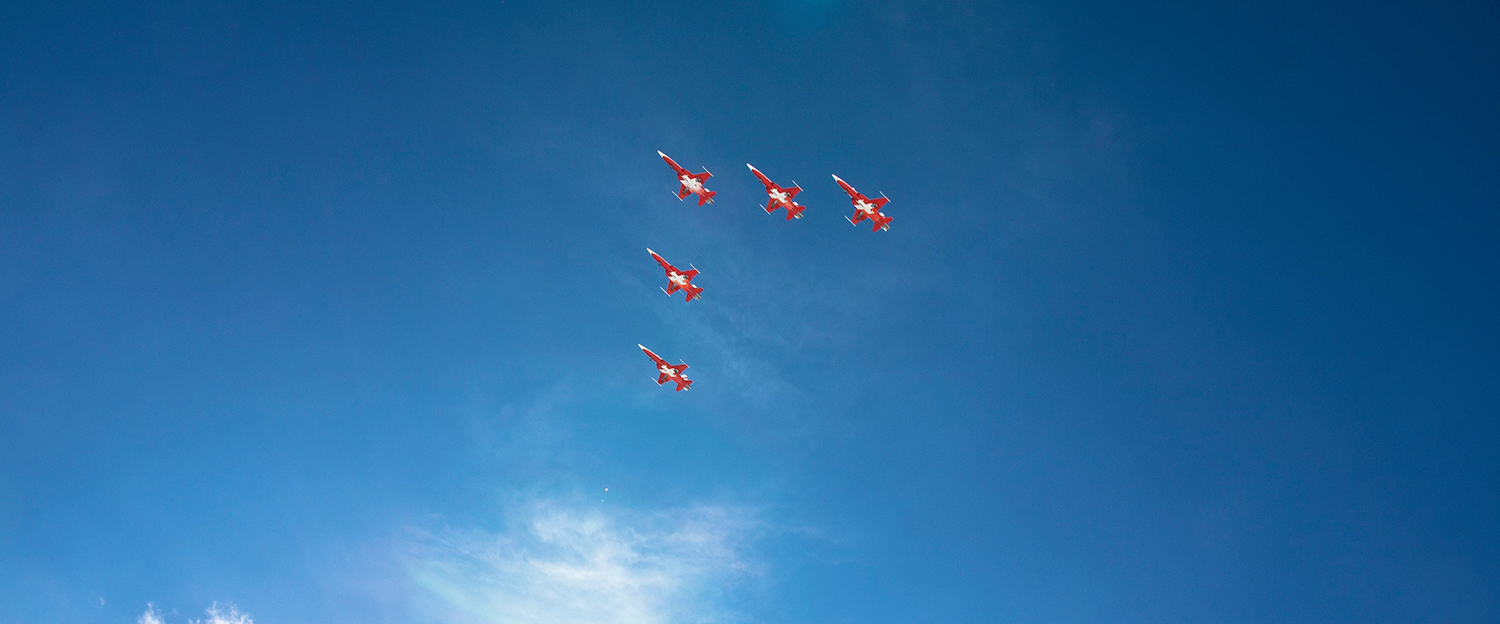 Why did you choose to settle in Geneva, is it for its international dimension? What about the competitive environment?
Besides the exceptional quality of life for our employees, the choice of Geneva as the office location brings a number of advantages, in particular the diversity of professionals operating in the area. For a rather small city, the concentration of aeronautical experts is considerable. Of course, there is also the well known multicultural environment that prevails here. For Skylark Aviation Expert, it represents a strong vector of intellectual openness that is perfectly in line with our corporate values. Finally, the quality of the education of the young graduates is one of the best assets contributing to our development strategy.
As far as competition is concerned, there are many players but we have not identified any direct competitors. Operating in a very international environment in which we try to systematically differentiate ourselves, locally established peers only have a limited impact on our activity, thanks to our unique positioning.
We have teamed up with professionals and highly skilled experts. However, we make sure to attract and select professionals whose main motivation is the intellectual challenge of systematically searching for ways to stand out from the crowd. Intellectual curiosity is therefore one of our main recruitment criteria because it is fundamental to the quality of service we wish to offer our clients. This quest for excellence is there to guide the execution of all our projects: whether they are technical (pilot training, improvement of operational procedures, revision of operating manuals) or are part of development strategies (drafting business models, marketing or optimizing the use of resources).
Is there an organization chart within your start-up? Who are your employees?
Given the nature of our business, we work with two categories of operational staff. On the one hand, the consultants who work on technical missions. They are often working on a regular basis as pilots, trainers or design office engineers. They work on behalf of Skylark when their high level of expertise is required for the assignments that our clients entrust to us. On the other hand, we have air transport sector experts who will develop and implement people logistics solutions, in particular through the chartering of aircraft (airplane or helicopter), sometimes referred to as 'air brokers'.